Source
| Download links
here
at
fiercebitchstew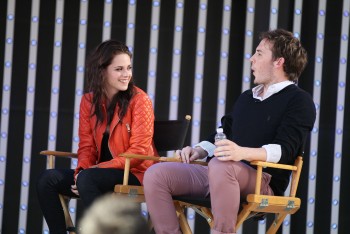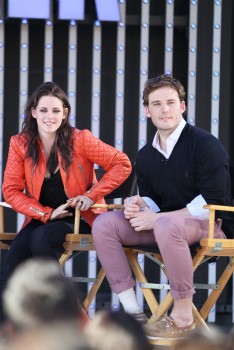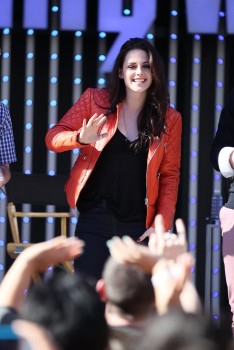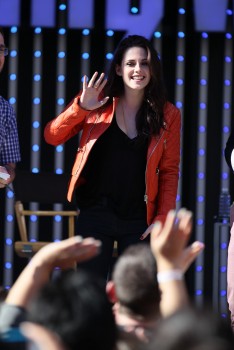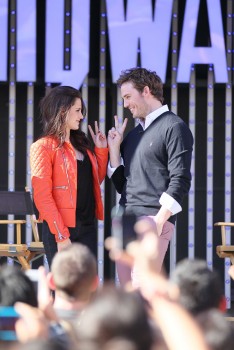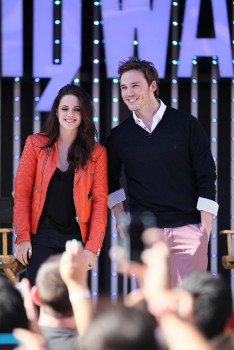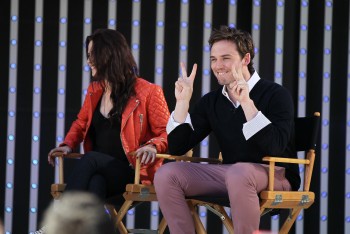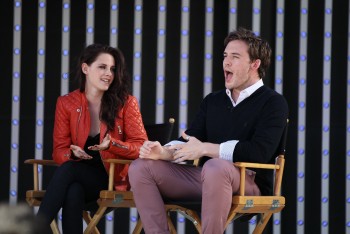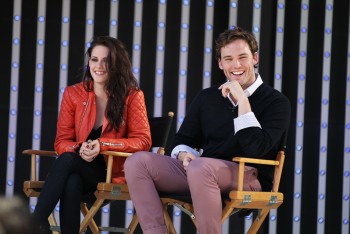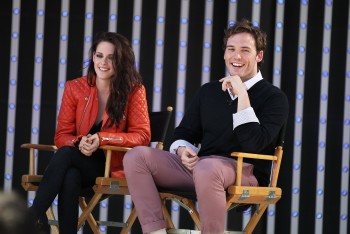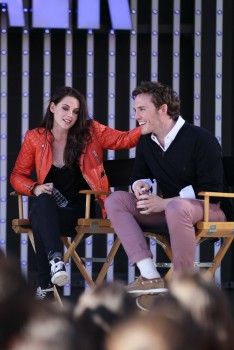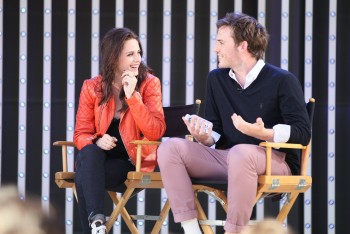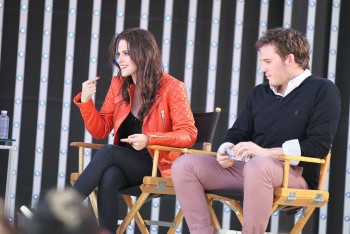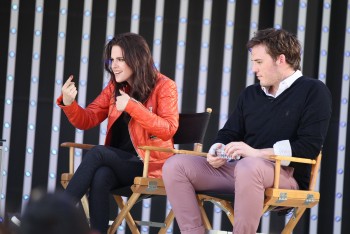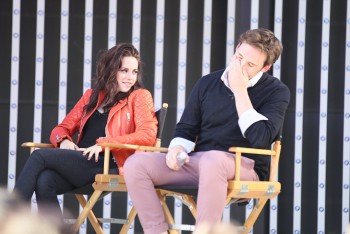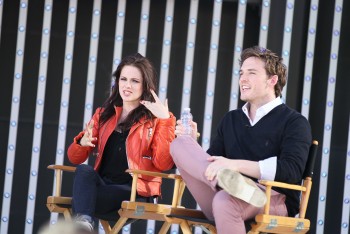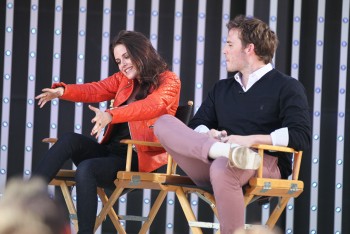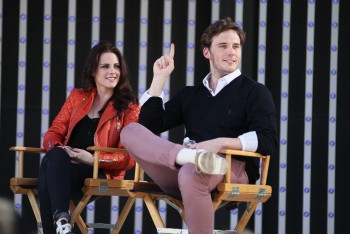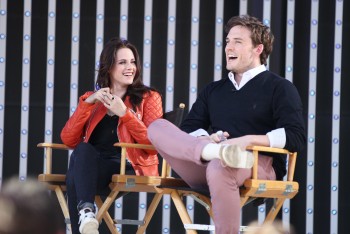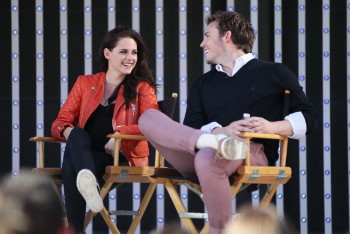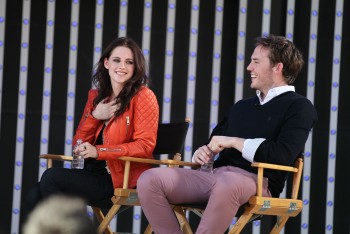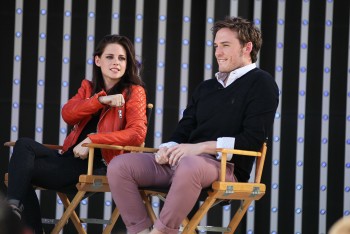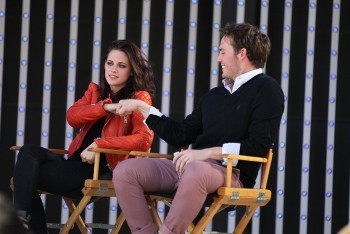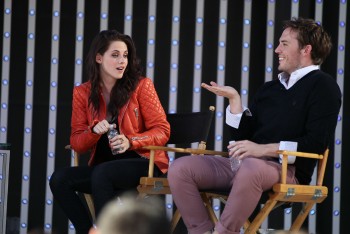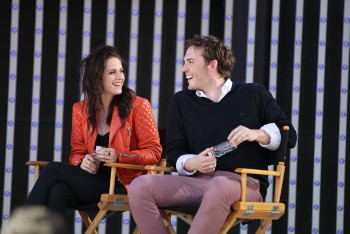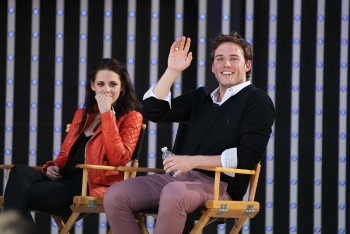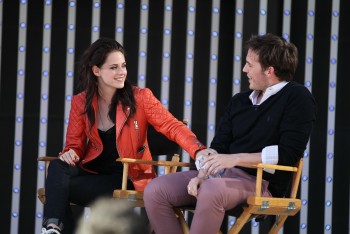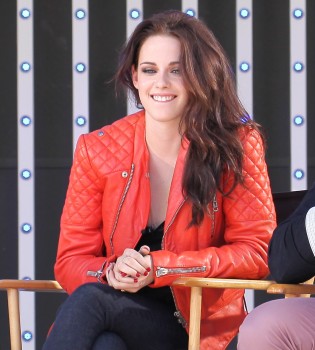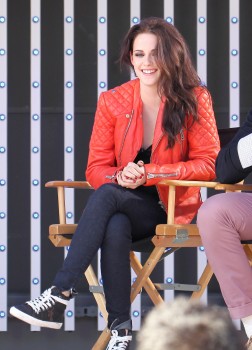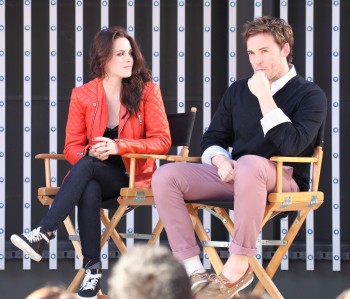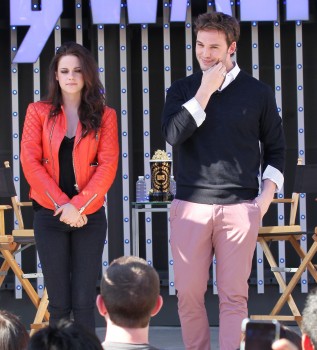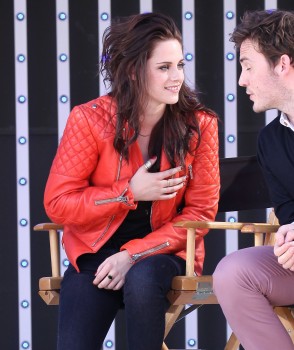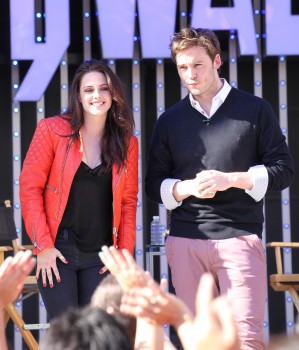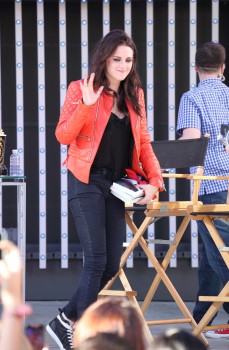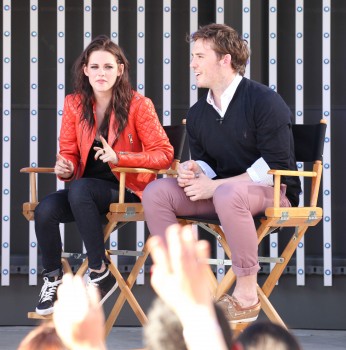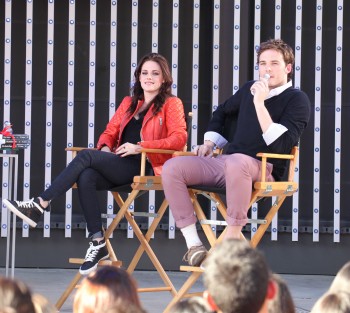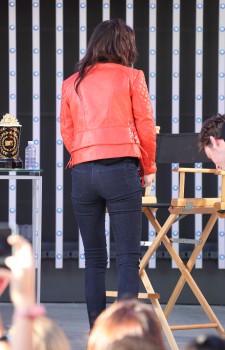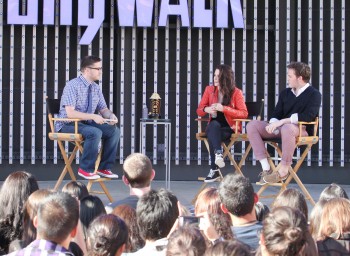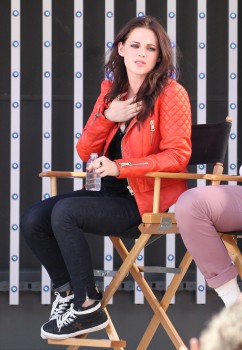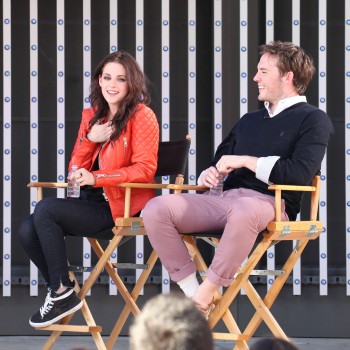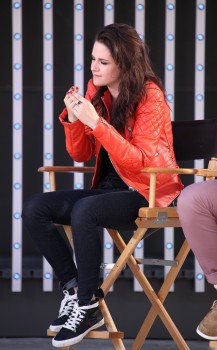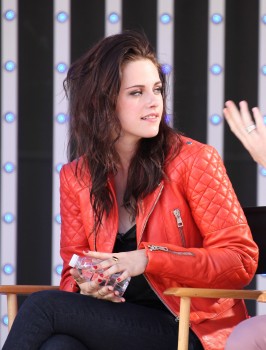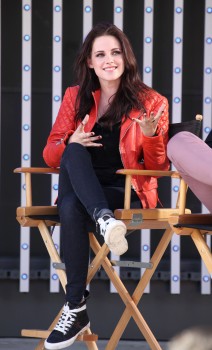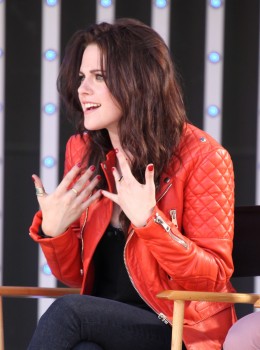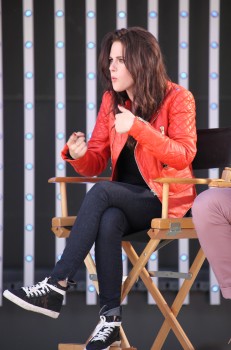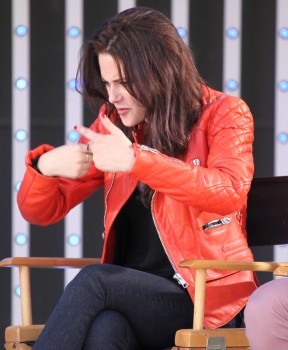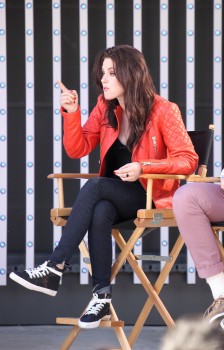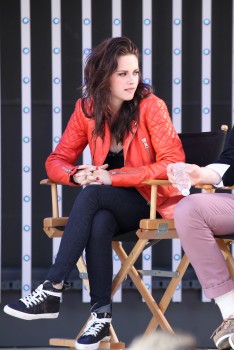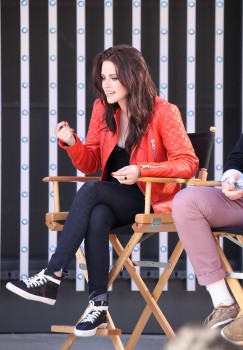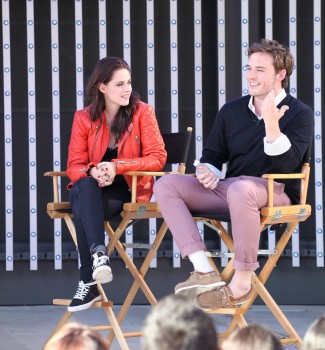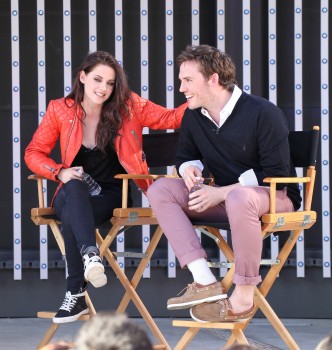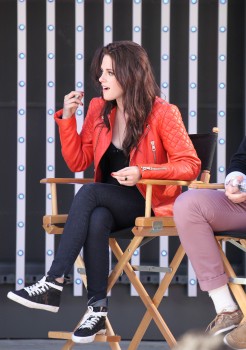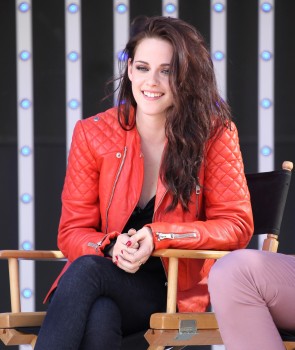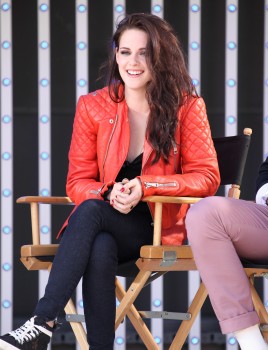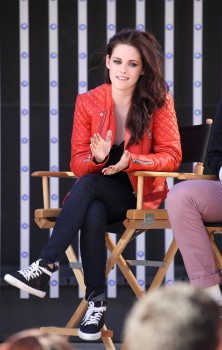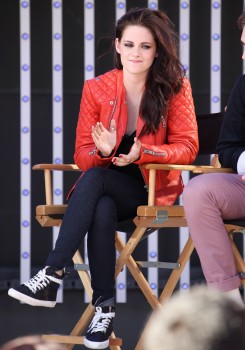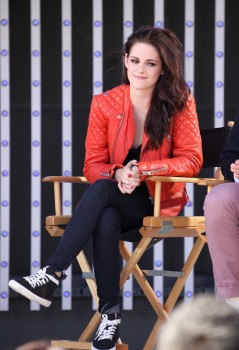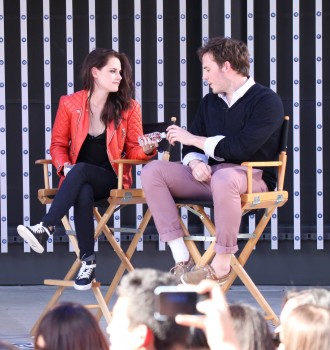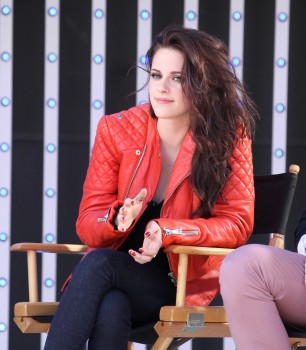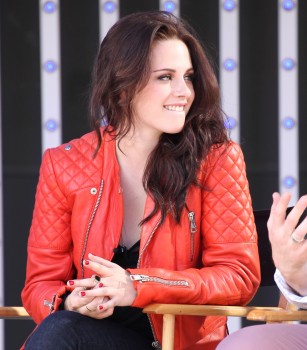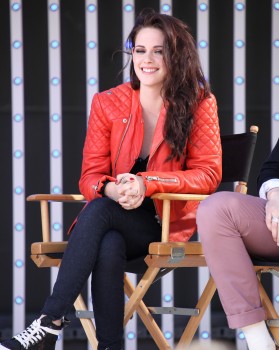 Source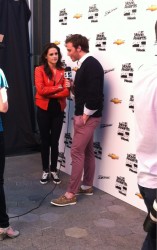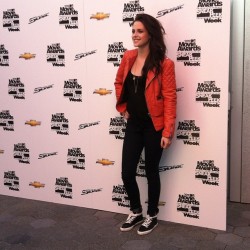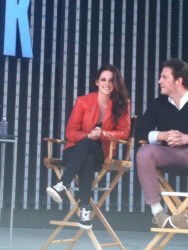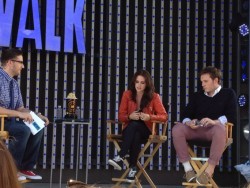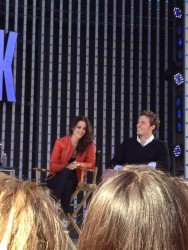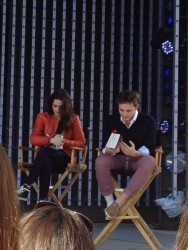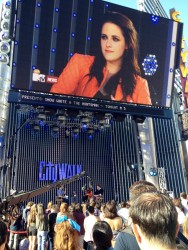 Kristen on Rob in Cosmopolis
"He's so good in it! I don't even know... I coulnd't understand it. It's so good. I'm so proud of him."
The show will air tonight at 11PM ET. Video will be posted as soon as its available on line.
1
2
3
via
kstewartnews
Quotes from Kristen
@E! MarcMalkin
"I would do it in a heartbeat," she said at today's MTV sneak peek of the flick at Universal City Walk. "I know with the people involved it would only be done [because] it's very worthwhile and it's a good movie. We wouldn't just be cashing in."
And it's so not like Twilight-like franchise because no one's contracted to make another SWATH. "We don't have to do it," said Stewart, 22. "That's the coolest thing. There's no pressure. But to be able to expand on this would be awesome."
And to think Stewart wasn't even a Snow White fan when she was growing up. "I had to rewatch it before we went off to shoot," she said. "Not so much as a reference, but more for fun." "I wasn't into any of the princess ones, which I'm sure isn't much of a surprise," she added about her favorite childhood stories. "I loved The Jungle Book and Robin Hood and stuff more like that."
Sam Claflin, who plays William in SWATH, said, "My parents bought me this book called Twisted Tales when I was a kid, which is all the fairy tales turned on their heads. At the end of Cinderella, the prince finds out she's not a princess…so he chops her head off." Sounds like something Stewart might enjoy?"I'm sure I would," she said, smiling. "That sounds like fun." Stewart will be at the MTV Movie Awards on Sunday to present with SWATH costar Chris Hemsworth.
Video From the M** Sneak Peek
by veronicaspuffy
Tweets about the show. Spoilers. All under the CUT
Spoilery tweets from
@clairrieee
Sam to Kristen: she's more of a ninja than I am!Omg Kristen was amazed about josh's earpiece or something. Couldn't really hear it but LOL Charlize asked what was the kiss like between Kristen and Sam. Josh asks Kristen and syma first love and Kristen says noooo way!SAMs first love is a bunny named katie. Kristen doesn't wanna say her first love. Kristens favorite word to say in a British accent at be something inappropriate that she won't say lol SAMs favorite word in American is aluminum.
Says she QUIT SMOKING.
Asking them about fifty shades.
Josh asking about cosmopolis. Kristen said it was SOOOO GOOD and doesn't know how he did it. She has the BIGGEST smile on her face. Kristen has not seen BD2
. Josh asking what Kristen is cooking. Time was running out and josh didn't ask about best kiss.
Kristen said the great gatsby trailer was awesome. Josh asked kristen about learning french and said it's her favorite thing to do or something like that. Charlize asked in a video what the kiss was like b/w sam and kristen...but something else about it was a BIG spoiler. josh asked what kristen was cooking and someone in the audience yelled "TOP RAMEN!" and she went "YEEAAAH!!" Says she's been soo exhausted so she cooks top ramen. The crowd "aaaww'd" outloud when kristen talked about cosmopolis and she gave a shy smile and a thumbs up. Hated how Josh skipped the best kiss questions :( ....but it was in the practice run
and
@runflippyrun
Sam and Kristen got the fifty shades trilogy as gifts. Kristen says Cosmo was good but didn't understand it. Crowd awwes. Kristen covered her face when people were cheering for her liking Cosmo. Kristen looked away when they showed the pic of vamp Bella Kristen took 50 with her as she left shot herself in the head.