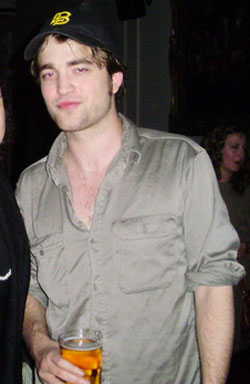 Rob and a Fan at Lizzy Pattinson's show tonight - April 22nd!
Be still our hearts. Robert Pattinson looked especially hot posing with a fan at his sister Lizzy's show in London last night. As much as we loved seeing him filming
Bel Ami
, it's nice to have him back in his regular clothes and a non-top hat.